Overcome Your Financial Emergency with a Payday Loan
An emergency is defined as "a serious, unexpected, and often dangerous situation requiring immediate action."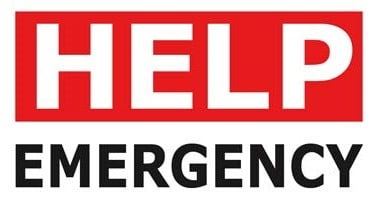 We've all faced some kind of emergency in our lives and learned that acting fast is the key to taking care of it before it gets worse. The same is true of a financial emergency.
Why Payday Loans Cost Less than Bank Fees
If you're facing a cash crisis now, a payday loan can be a cheaper solution than overdraft fees, late fees, disconnection fees, or missing work. In fact, A Federal Reserve Bank of New York report showed that overdraft protection fees charged by banks usually cost more than payday or emergency loans.
Here's why. Banks charge a flat fee usually over $25 for each overdraft. It doesn't matter if the check or ATM transaction is less than $10 or more than $1,000. The research found that the median charge was $27 for each overdraft, while payday lenders only charged around $15 per $100 borrowed. Even worse, if you end up with multiple overdraft fees, you can pay hundreds of dollars for just a few small dollar transactions.
Here's the lesson to learn: If you only need a small amount of cash, like a few hundred dollars, you'll pay less for a payday loan than for one or more overdraft fees.
So don't write the check, hoping it takes a few extra days to go through. Instead, find the cash you need now. In many cases, you'll receive and have access to your cash as soon as the next business day.
How to Get Your Cash in 3 Easy Steps
Step 1: Our application process is simple if you have a job and an active bank account. We've assembled a large network of willing lenders and a quick and easy way to match borrowers with lenders. Simply submit the secure online application, which takes less than two minutes to complete. No driving around town and meeting with multiple lenders face-to-face. Just a click of your mouse and you'll start receiving loan approvals – sometimes in less than an hour.
Step 2: Select the loan that fits your situation the best. The lenders in our network know they are competing for your business and will offer you their best terms and lowest rates. You can sit back in the comfort of your own home and choose the least expensive loan with the best repayment schedule. Some may require the entire loan to be paid back by your next pay period, while others may give you one or two more pay periods to repay. You decide what works best from you without pressure from loan officers. But, don't be afraid to ask questions and make sure you're comfortable with the lender. If not, move onto the next loan approval until you find the one that suits you best.
Step 3: Get your cash. After you choose the loan you want and sign the loan paperwork, you'll receive your loan proceeds. This is done electronically and in some cases the same day. You'll have access to the cash as soon as the lender makes the deposit to your account.
---
Answers to Common Questions About Emergency Loans